When you are packing up your home for a move, one of the last but most important boxes you should pack is your first night box. This box will be a lifesaver on your first night in your new place. Instead of rummaging through box after box gathering up things like food, toilet paper, toiletries, prescriptions, and other items you need once you move in, you'll already have everything already set aside for easy use.
Having an essentials box saves you a lot of time and headache. If you have multiple family members moving into the home, it's a good idea to pack one main essentials box for practical items you all will use and then assign a box to each family member to fill with whatever they will need.
Put aside these items and pack them up last. If you have room in your personal vehicle, we recommend transporting them yourself rather than storing them on the moving truck so you can access them whenever you need to.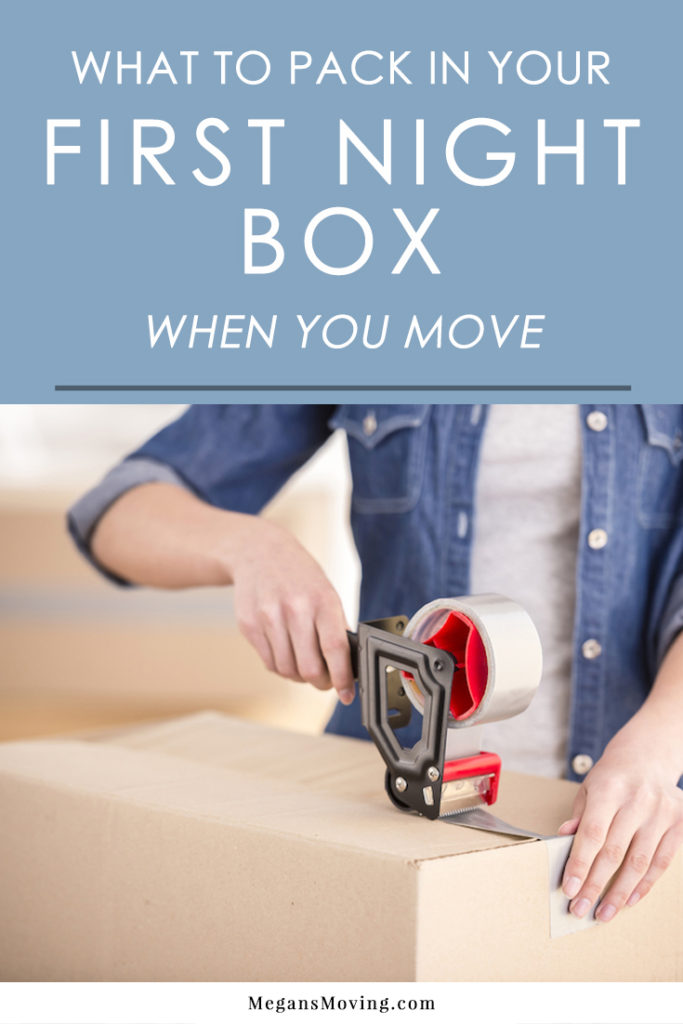 Here are the most common items you will be glad to have packed up in your essentials box:
PACKING LIST FOR YOUR ESSENTIALS BOX
Personal
Toiletries (toothbrush, toothpaste, soap, shampoo)
Bedding
Pajamas
Towels
A change of clothes
Prescriptions
Practical
Paper towels
Toilet paper
Paper plates, cups, and cutlery
Food (or takeout menus) for dinner, breakfast, and snacks
Coffee maker, cups, and coffee
Hand soap
Chargers for your phones, laptops, etc
Basic cleaning supplies
Trash bags
Scissors
Basic tools (hammer, screwdriver, pliers)
Flashlight
Pen and paper
Kids
Baby supplies (diapers, wipes, powder, bottle/sippy cup, formula, spoon, baby food, pacifier)
Toys/entertainment (books, DVDs, DVD player, laptop, tablet, coloring books)
Nightlight
Favorite comfort item (blanket, stuffed animal)
Pets
Food
Litter box
Bedding
Toys
Medicine
Leash, collar, and/or harness
Valuables
Important documents
Jewelry
Paperwork for the move and new home
Having an essentials box will make the first night in your new home less stressful for everyone in the family.
by Megan's Moving | Apr 3, 2017